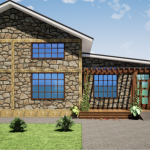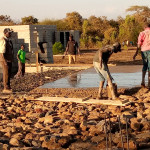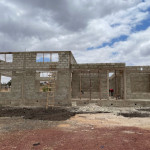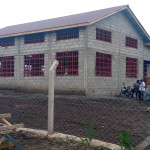 The Lynn Bretsnyder Women's Centre
At the end of 2021, Terrawatu announced the sad news that our dear friend and Terrawatu USA Board Member, Lynn Bretsnyder, of New Smyrna Beach, Florida, passed away on 6 October 2021. Lynn left a portion of her estate to Terrawatu and we decided to honor her by building a Women's Centre in Mkonoo village, Tanzania.
Lynn was a champion for Mother Earth and a long-time believer in empowering women. The Mkonoo Women's Network had asked for assistance for many years to provide them with a clean and secure space for producing their handicrafts and for gathering together to plan how to feed their families and support their future. We knew that there were other networks of women in the area that would benefit from having a place to come to and create.
Ground was broken on 8-8-2022 and after one year, the building is almost complete. The whole community has been involved in the construction process. Adjacent to the Terrawatu Permaculture Demonstration Farm, the Women's Centre includes a large space for workshops, office space and rooms for volunteers. The Centre with be used to conduct educational workshops on sustainable agriculture, nutrition, human rights, sanitation and small business development. Women's groups from the surrounding area will visit the Women's Centre, share ideas, and learn from each other. Terrawatu will oversee the operation of the Women's Centre and is currently meeting with Maasai women's groups in the area to discuss membership and programming.
We are in the final stages of fundraising to complete and furnish the structure. With the global and local rise in cost of construction materials, completing the centre is now more than anticipated. In May of 2023, Terrawatu USA held a fundraiser in Miami and raised over $20,000. A little over $6,000 is needed to finish the façade and interiors, landscaping and sourcing locally-made furniture.
Click here to make a secure online donation to help complete the Women's Centre.