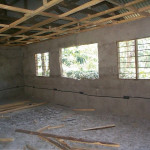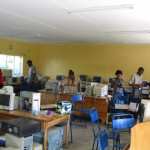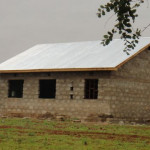 Since its founding, Terrawatu has helped raise funds and manage the construction and furnishing of standard classrooms, computer classrooms and school kitchens.
Natema Primary School
Terrawatu and its partners initially completed construction of two additional classrooms at Natema Primary School, Arumeru District, Tanzania. Additional classrooms helped alleviate over-crowding in the school and improved the quality of a student's learning environment. Washington College in Maryland, USA and the Arumeru district government contributed financial and in-kind resources to share the cost of classroom construction with Terrawatu.
Computer Classrooms
Terrawatu installed over a dozen computer labs at primary and secondary schools in Arusha region, all connected to the Internet. Locations include: Ngateu Secondary, Ilkiding'a Secondary, St. Thomas Primary, Manyara Secondary, Muklat Secondary, Canal Land Secondary, SEMS Teacher's College, Terrawatu Internet Café, Winning Spirit Secondary and Einoti Secondary. Initial funding was provided by USAID with continuing funds and equipment provided by donors and volunteers in United States and Tanzania.
School Kitchen
A new school kitchen was built by Terrawatu at Kinana Secondary School in Nadosoito, Tanzania. Construction began in November 2011 with funds raised by students at ThunderRidge High School in Colorado, United States. Kinana School requested that a proper kitchen be built so that food could be provided to the students from an efficient and sanitary environment. The school cooks had previously been cooking over an inefficient outdoor open fire.